Looking For a Stripper For a Bachelorette Party? Hire One Here!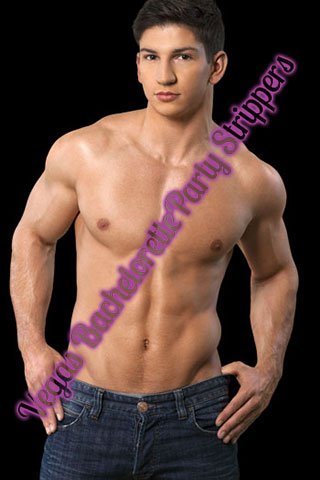 It is easy to hire a stripper in Las Vegas. Anytime you walk up and down the strip, you are bombarded with people passing out cards with phone number and pictures of escorts and strippers. However, if you have ever taken the time to look at the cards you are given, you will notice everyone on the cards is female. But sometimes the tables shift and a woman wants a man to come strip for her. This is most common with bachelorette parties, but even those who are alone may desire a sexy man to strip it down for her and her alone.
Where To Find The Naked Men
If you are visiting Las Vegas for a bachelorette party or are looking to do something for yourself on a getaway, there are a couple of different ways that you can go about seeing a man get naked. There are a few stripper shows in Vegas, and while those are fun and enjoyable, the stripper is performing for hundreds or even a couple thousand women. The other option is to have a stripper come right to your room. This is a more intimate way to enjoy the body of a man as he takes it all off. His attention is solely on you or the people in your party and you all have a front row seat for the action. No competing with throngs of other women. You are close enough to see the sweat dripping off of the skin and to tell when they are making eye contact with you.
Male Strippers For Your Next Party
If you are looking to hire a male stripper in Las Vegas, we have you covered. We know that women want to get in on the action too and Las Vegas is the perfect place for this to happen. The men we hire are sexy, outgoing and know how to move their bodies. Hire one today for a bachelorette party the bride-to-be won't soon forget or treat yourself to a one-on-one experience with a sexy dancer who will put on a private show of a lifetime for your eyes only.